The beauty and power of the thoroughbred can create a result that makes dreams come true. Ultra Thoroughbred Racing one of Australia's primary breeding and pre training studs wants to see these dreams come for all their horses.
Our Stud farm is known as "Barree Stud" a unique 150 acre property located in the picturesque North East of Victoria and boasts a state of the art rehabilitation centre which includes a Hyperbaric Chamber an Aqua Therapy centre (water treadmill, water walker and swimming pool), plus a sand training race track.
Barree Stud is presently home to some of Australia's finest thoroughbred mares and is consistently seeking new mares to add to its stables. The stud is home to "Perfect Promise", "Isca", "Legal Thrills", "Special Sal", "Strikeline" to name but a few.
Owner Sean Buckley's personal involvement with the stud and winning philosophy, have set the standard for the team of dedicated professional managers and the stock that they raise. Sean's long term commitment to the quality and perfection of the stock is evident in each new crop of weanlings and vital to the success of the stud.
Facilities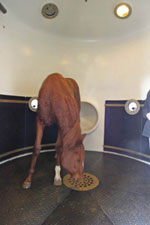 Hyperbaric Chamber
This exciting technology is appropriate for any horse who has suffered an acute injury or who could benefit from enhanced healing of a chronic disorder. Equine hyperbarics is effective as an adjunct therapy to other medical treatments and surgical procedures, and it has a proven track record in human medicine.
Aqua Centre
Aquatic therapy is a leading therapeutic exercise alternative, water is the ideal treatment medium for a wide range of physical impairments that limit movement. Only water can provide consistent resistance throughout range of motion while offering support for injured or otherwise weak areas. The buoyancy of water dramatically decreases stress on weight-bearing joints, bones and muscles.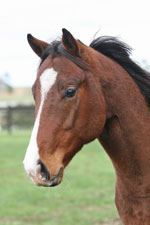 Yearlings
Each season Ultra Thoroughbred Racing presents an outstanding crop of yearlings for the forthcoming sales.
Racing
In an industry where combatants – the horse, jockey and trainer are revered, we respect the ability of the trainer, the courage of the jockey and the hard work that has to be put in every day to ensure each race days success, our horses are given every opportunity to shine and we have had our stars with Group winners Miss Andretti and Perfect Promise and believe we can continue to find horses like these champions because of our disciplined selection criteria.